Welcome to mum vs mom. I'm Marie, a London mum trading nappies for diapers, and blogging about adjusting to a life in San Diego county as a 'mom' of two. 
London 2008: a gin filled night with a smooth talking Californian on vacation changed the course of my life. That hangover turned into a holiday romance, followed by a very long distance relationship, an elopement, and then a seven minute vow quickie in the Little White Wedding Chapel in Las Vegas in 2010.
Fast forward to 2015 and you'd find us in East London with two kids, packing in our jobs and packing up our lives to move to San Diego county (where the husband grew up). We're in search of those elusive 30 something cliches: 'better quality of life' and 'healthy work-life balance'.
This blog is my scrapbook. Not just our family story, but my hobby. My therapy. My heart on my sleeve. 
Featuring the people, places and things I love the most, I'll be sharing my discoveries, dramas and general parenting musings -the good, the bad and the snotty! Here's hoping to making many new friends along the way! 
Much like parenthood, I don't claim to know exactly what I am doing. I'm going on instinct. There is no masterplan to follow. Once we touch down in California, this city girl is going to be figuring out family life with palm trees one blog post at a time. I hope you'll join me.
M x
mumvsmom@gmail.com
Meet the kids…
Maia is 4 years old going on 14. So much sass. We've asked so much of her in the past year – from coping with her sick brother and leaving her old nursery & friends, to a 12 hr flight and moving countries! Her constant smile, her bravery, is my fuel. What a little lady to be proud of.  On first meeting her, she makes you work for her affection. Cue the coy smiles and hiding behind mum's legs. But once you've cracked her code, you'll discover she's a little crazy, a little loud, with the biggest heart – and laugh! She has a strong London accent…when will it break in America I wonder?

Harrison is almost 2 and an absolute heart melter. Full of smiles, he knows how to use those big blue eyes to get what he wants. He reminds me almost every day that even though I've done this before, I'm no expert – everything from weaning to tantrums, to his teething experiences has thrown me a curve ball this time around. We never stop learning from them do we? 
After a period of poor health and developmental delays in early 2015, he is now making up for lost time. He's my little baby no more. Look out San Diego -there's a new dude in town.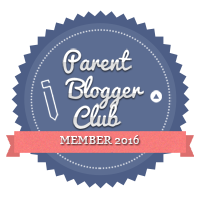 Disclaimer:
If I have used your image on my blog and haven't credited it to your liking, please let me know. I would be only too happy to add or amend a credit. Similarly, if you wish for an image to be removed, please contact me and I'll respect your wishes. mumvsmom@gmail.com